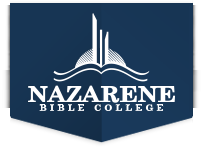 In partnership with Nazarene Bible College, the New Mexico District is now offering classroom-based, college-level training designed to produce effective ministers and to fulfill the educational requirements for ordination in the Church of the Nazarene. These courses replace the non-degree Modular Education Program (a.k.a. Modular Course of Study - MCOS) and will allow students to earn college credits. These are transferable credits should the student desire to pursue a degree in the future.
Full payment for classes to be received on or before 'Payment due" date shown in the Current Class Offer, without exception. Payments may be made online or by check.​​​
---
Instructors needed! Do you have a Masters Degree? Are you interested in teaching Alliance classes? For more information, email us at: allianceprogram@nmnaz.com
---
Questions? For more information email us at: allianceprogram@nmnaz.com
Current Class Offer
- "Foundations for Ordination of Women" (Registration opens Friday 9/3/2021)
Instructor: Dr. "Cookie" Tressler
Dates - Times:
Friday - Saturday / October 15th and 16th
Friday - Saturday / November 5th and May 6th
Friday - Saturday / December 3rd and 4th
Friday class times -
6PM to 9PM
Saturday class times -
8AM to 5PM
Registration: 9/3/2021 through 10/1/2021
Payment due: 9/3/2021 through 10/8/2021
Class Begins: 10/15/2021
Location:
Mission Trainig Center
2315 Markham Rd SW
Albuquerque, NM 87114
---
Already Registered?
...but still needing to pay online?​​​​​
NOTE: Do not use this option if you haven't yet registered. If you pay without registering, you will not get the class syllabus and you may not be accepted into the class. You must register first.